Let "US" Help You
Are you going through an investigation, diagnosis or treatment for a benign or cancerous urological condition?
While the consultants, doctors and nurses are knowledgable and kind, you may want to talk to someone who has gone through a similar experience.
We have all been confused, emotional and frightened and we know that others feel the same.
We all come from different backgrounds and have benign or cancerous urological conditions and been through different treatments; chemotherapy, radiotherapy, and surgical procedures with different side effects.
We have all been through similar emotions of disbelief, denial, depression, anger, fear and not knowing what to expect next. We not only have to deal with our own emotions but have to face how to tell family, friends and colleagues.
We cannot give you medical advice (even though a Macmillan Nurse will often be present) but we can share experiences and offer you a caring support group and the chance to talk about things that worry or concern you, no matter how small. Our support group enjoys the benefit of professional speakers where some of your questions may be answered or discussed. So whatever you need – a shoulder to cry on, people to make you smile, advice on practical issues, someone to ask "what is treatment like?" – we are here for you. The "US" Group is here to help you, your partner, your carers and family. The "US" Group offers friendship and encouragement and after each presentation there is the opportunity to raise issues that concern you, over tea and coffee with other members.
We also have the services of a urology nurse who is available to offer a support network for those people who have been or are affected by a non-cancerous urological a condition.
See our Members' Stories
We meet regularly and organise social events. Please attend a meeting – we are confident that you will be pleasantly surprised by the friendly reception, with no obligation to become part of the group. Attending a meeting is informative and educational, where you will learn something new, get encouragement and an acknowledgement that you are not alone in trying to stay resilient, in spite of the uncertainties and tribulations that come with a cancer diagnosis.
We hope you will find this out for yourself at our next meeting.
Our Mission Statement
To offer support with diagnosis and treatments to both patients and family members.
To be able to share experiences in an informal setting.
To inspire and empower people affected by cancer.
Our Vision
To provide additional support to every patient to enable them to make better informed decisions.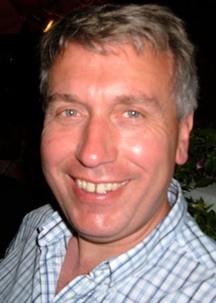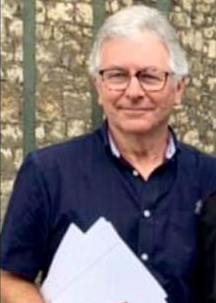 Urology Support 'US' Group for North West Kent Confidentiality Statement
Our meetings are relaxed, compassionate, confidential and a secure place for those with similar experiences to come together. Everything discussed in the group is confidential. Individuals identifying information is not to be shared outside of the group.
Group members:
are encouraged to share their skills, insights, strengths and hopes, and to recognise that everyone in the group has some expertise in dealing with cancer.
are respectful of each other's feelings, views and concerns at all times.
are to be respectful of everyone's right to participate equally in the discussion or not to participate, if that is their wish.
take responsibility for the success of this support group by maintaining their focus on the issues and coping strategies specific to the group and the topic being discussed.